Welcome and thank you for coming to Kendall Ashton Online! I'm Kendall Ashton, a 13 year old singer, songwriter, musician from Farnham, VA. I was inspired by my best friend and fellow singer, songwriter, musician, Shane Cooley. I'm just starting out, and who knows what the future may bring so check back often. Tell some of your friends about me and hopefully I can start getting some fans. Thank you again for coming and I look forward to your return!

Stay c+nfident & success will come to you,

Kendall Ashton


To learn more about my awesome best friend, Shane Cooley, go to:





Last updated: July 15, 2005 11:25 PM (146 Visits)

Please get in touch with any comments or reactions to my site.
Please add my banner to your site to tell more people about myself: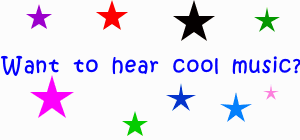 Disclaimer: I'm Kendall Ashton, therefore all of this information is true. I'm a girl who loves music and who loves to play music. My music can be described as Acoustic Rock meets Christian Rock. You must have my permission to use anything on this website.

Copyright - Kendall Ashton - 2004 - 2005